Selected Links:

Excellent Arts directory.


Execllent resource for basic printmaking information (Suggested by Carly.)


Comprehensive listing of art related resources: artwork, artists, materials, framing, etc.

Home page of Canadian artist Irene Klar.

David Beattie, etcher living in Wales. Excellent site, people, animals, landscapes, links, more.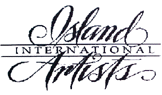 Print facility located in northern Puget Sound, Washington, USA
World Printmakers A multi-faceted site with a selection of printmakers who are offering their work for sale, as well as related resources & info. World Printmakers links page: they have a great links page.
Fine Art Print Sales A spinoff from World Printmakers. Tons of prints available for sale, displayed for easy browsing.
Walter Anderson Museum of Art If you're not familiar with Walter Anderson and his work, you should be. If you are familiar with it, enjoy!